What is it about?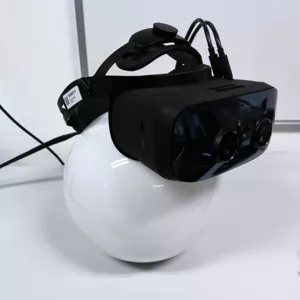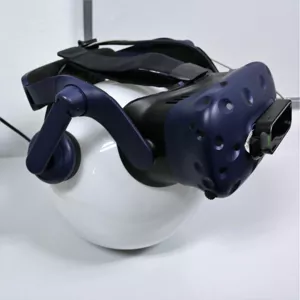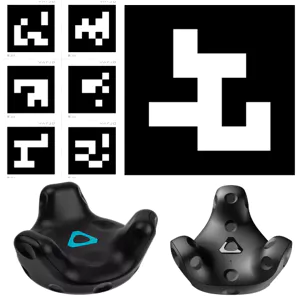 Join our
Hands-On Studio on prototyping tangible interaction in Extended Reality (XR) @ TEI 2023
in Warsaw. We will showcase a tangible manikin from the
EU Horizon Project
Med1stMR
which uses chroma-key, the Varjo XR-3 Headset and enables the use of real tools in Mixed Reality. With tools and equipment provided by us you will be able to prototype your ideas and usecases for tangible XR in four teams. We will discuss current best practises, opportunities and limitations of the technology, with a special focus on the evaluation of tangible XR. The developed prototypes and the outcomes of this studio are aimed to additionally result in a position paper, discussing the future of tangible XR.
Studio Abstract:
Tangible devices and interaction in Extended Reality (XR) increase immersion and enable users to perform tasks more intuitively, accurately and joyfully across the reality-virtuality continuum. However, upon reviewing the literature, we noticed no clear trend for a publication venue, as well as no standard in evaluating the effects of tangible XR. To position the topic of tangible XR in the TEI community, we propose a hands-on studio, where participants will bring in their own ideas for tangible XR from their application fields, and develop prototypes with the cutting-edge technology and a selection of virtual assets provided. Additionally, we will collectively reflect upon evaluation methods on tangible XR, and aim to find a consensus of a core evaluation suite. With this, we aim to foster a practical understanding and spark new developments in tangible XR and its use cases within the TEI community.
The TEI'23 takes place February 26 – March 1, 2023 in Warsaw, Poland in the University of Warsaw Library and the Copernicus Science Centre.
General Information
• One-day event




• You can bring your own objects that you want to make tangible in XR




• Max. 16 participants in person




• The Studio will be streamed online and allow for virtual participation (altough restricted)




• Voluntary Social Dinner after the Studio



Call for Participation
To participate, please fill out our registration form until February 19, 2023 with a short (1-2 pages) position statement in the
ACM Master Article Template
, including your motivation for joining this studio and the idea / usecase you want to explore in tangible XR.
Organizers: Jakob C. Uhl¹⁺³, Helmut Schrom-Feiertag¹, Georg Regal¹, Linda Hirsch², Yannick Weiss² & Manfred Tscheligi¹⁺³.
Contact:
jakob.uhl@ait.ac.at
¹ AIT Austrian Institute of Technology, Austria
² LMU Ludwig-Maximilians-University Unich
³ PLUS University of Salzburg